Fresh off the release of her "Ne Me Quitte Pas (Don't Leave Me)" single back in January, rising Philadelphia-by-way-of-New-Jersey singer Orion Sun returns with a new dystopian visual For "Coffee for Dinner" from her debut album Hold Space For Me, out March 27 via Mom + Pop.
Orion Sun delivers a mature, soulful song that benefits from directors Josh Sondock and Sam Culter-Kreutz's curated lens. In the music video, shot entirely on Kodak film, the artist navigates through a barren wasteland of apocalyptic proportions. She turns on her astronaut suit's headlights to illuminate abandoned cars and thrift stores until she finally takes the helmet off, breathing in the air as she speeds off in a convertible. As for the songwriting, she maneuvers through the early days of finding herself through relationships past, expertly singing about working two jobs just to make it until the next paycheck. Orion Sun took the reins as creative director too, inspired by Twilight Zone's pilot episode "Where Is Everybody?"
"Slept in your bed when I had no place to go/ This here's a dream I don't plan on letting go/ I can't breathe, suffocating so close/ Just hope you remember, hope you remember/ That late night in winter/ You saw a winner when I felt like a loser/ Coffee for dinner kept me warm in the cold/ Made me stronger on my own, no," Orion Sun sings in the opening verses with a soft yet determined focus.
"When I was producing the track, I really just wanted to have these overwhelming, kind of overbearing guitars, really layered, just really giving that kind of claustrophobic feel and then my voice just kinda breaking through the noise," she shared in an official press release announcing the single, upcoming 13-city tour and album release date. "And that's kind of how that song resonates within me. I had to just break through all of the noise, all of the societal pressures of what I should be doing at this age, just what should be happening to me or like the what-ifs."
Hold Space For Me will feature 11 new songs full of self-exploration and vulnerable storytelling with sounds ranging from jazz, R&B and hip-hop melodies. Watch the "Coffee For Dinner" music video above and stream her latest single below. The Orion Sun U.S. Tour is scheduled to kick off in Boston at Great Scott on April 22 and winds through the United States until it ends on May 13 in Los Angeles at the Moroccan. Full tour dates below. In more music news, revisit British-Nigerian rapper Flohio's new "Heavy (Freestyle)" music video.
Orion Sun U.S. Tour:

April 22 – Boston, MA @ Great Scott

April 23 – New York, NY @ Elsewhere-Zone One

April 24 – Washington, DC @ DC9

April 24 – Philadelphia, PA @ Johnny Brenda's

April 29 – Toronto, ON @ The Drake

May 1 – Chicago, IL @Schuba's

May 2 – Madison, WI @ U of WI – Der Rathskeller

May 3 – Minneapolis, MN @ 7th Street Entry

May 7 – Seattle, WA @ Sunset Tavern

May 8 – Vancouver, BC @ The Fox Cabaret

May 9 – Portland, OR @ Doug Fir

May 11 – San Francisco, CA @ Café Du Nord

May 13 – Los Angeles, CA @ Moroccan
What to Read Next
---
---
---
---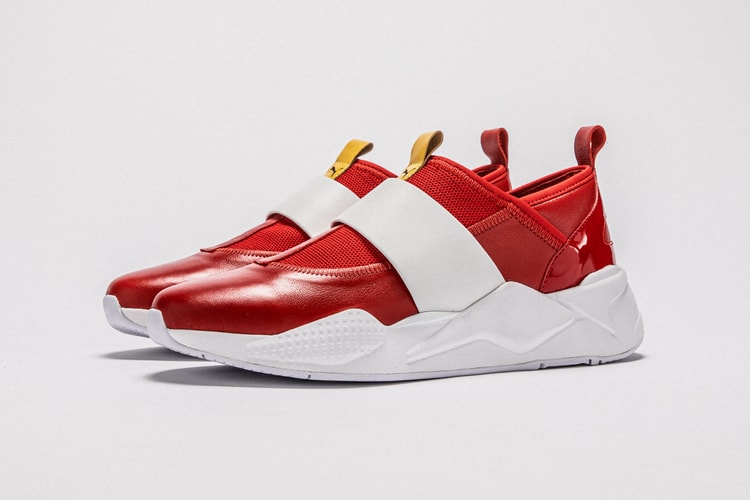 ---
---
---